Messages

14
Location
Vehicle

T6.1 Ocean 150
Full fault light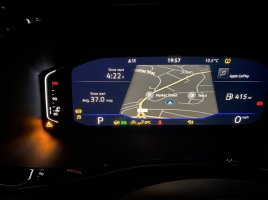 So collected my van 2 days ago drove 9hrs home from London. Then the next day drove 4hrs to Oban for our first night wild camping.
we stopped at Tesco to collect our late night snack and do a last toilet break only to be stopped by every single amber warning light on the dash.
Breakdown assistance were at the car in 4 minutes from hanging up from Vw assist.
he reset all the amber lights but suggested a databus issues.
we drove 10 miles down the road and unfortunately all the lights came back on.
We had our wild camp and decided to brave driving home from advice from breakdown assistance.
2hrs on journey home the lights randomly starting going out to the point only the EPC amber light was left on.
we have a Vw specialist coming out tomorrow but at this stage all amber lights are now out !!!!!!!!