Messages

2
Location
Vehicle

T6.1 Ocean 150
Hello,
We have a 2020 California 6.1 Ocean. We bought it last year and are very happy with it.
A small problem. The left kitchen door won't 'lock' anymore. The plastic piece with the hole on the left where the door lip needs to slot in seems to be broken (a piece of plastic seems missing). So the door lip doesn't have something to click behind and so athe door keeps opening while driving.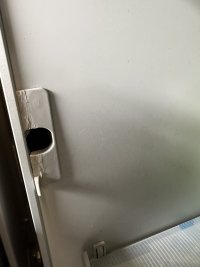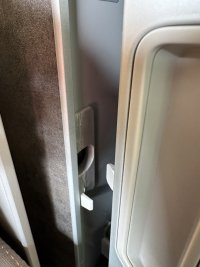 I already tried to glue a small plastic strip on it and that worked for a while but it didn't last long before it came loose.
Is this broken piece replacable or do you have some other smart ideas?
Thanks a lot!
Wouter
The Netherlands