Messages

100
Location
Vehicle

T6 Ocean 150
Cashel Campsite 21st -23rd June 2019
Arrived and greeted by a friendly warden who went over the site rules and points of interest. Purchased a preferred pitch which allows you to park right up by the loch, maybe three feet from the little beach. Pitches are not allocated and it is possible to wander along the site in search of one you like. Only rule being the colour selection, red for premium and blue for pitches further back. Pitches reasonably spread out with enough space between vans even though it was full.
The shop was very basic, tried to buy fresh milk only UHT available no bread at that time either. The toilet blocks one main and one smaller were not as clean as some others but ok. Trying to sleep on Friday night was very difficult as people were up and about past 4am, we were near the toilet block which was in use most of the night. Sadly a code was required to get in and each number pressed gave out a loud bleep..so bleeps were a constant companion. Second night so tired went to sleep as soon as my head touched the pillow.
The site is located in a stunning setting over looking Loch Lomond and it has its own private beach which also included a launching area for anyone with a boat. Great dog walks from the site, dogs are very welcome.
Overall loved it and will be back. A little out of the way, the nearest spar is about 8 miles away. If you enjoy walking it is perfect.
This place is midge heaven but we were lucky, didn't see many even though we were outside all day and evening and had all the windows open. Perfect weather not a rain drop in sight, sunsets and loch views from the van. As we were there on the longest day light evening of the year, it didn't truly become dark. Walked along the shore at 4am peaceful and still with a mystical view of the hills around.
Perfect for walking, hiking, water sports, boats and scenery. Kids can play safely on the shore or potter about in the stream which runs through the site.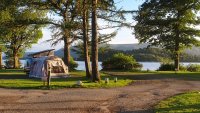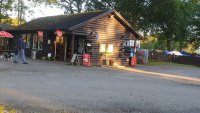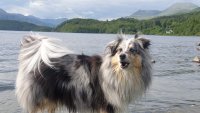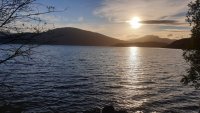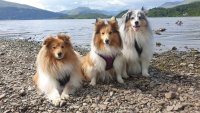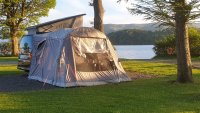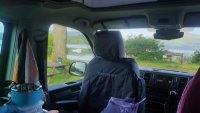 Last edited: